REGISTRATION HOLD - Tuesday, April 7, 2020
Due to the unknown future of our programs, we have placed a 'hold' on all summer program registrations. The reason for this is to avoid large amounts of refunds in the future if we have to cancel or change programs.
Please still put you name on the Wait List for any program that you would like to register for! Once we have more information about when we are able to begin our programs, we will contact the participants on the Wait Lists to get them registered for each program.
For anyone that is already registered for programs- if we have to cancel a program or we change the fee for any program(s) you are already registered for, you will be refunded the difference in price.
Park & Recreation Department Statement (updated) - Wednesday, April 1, 2020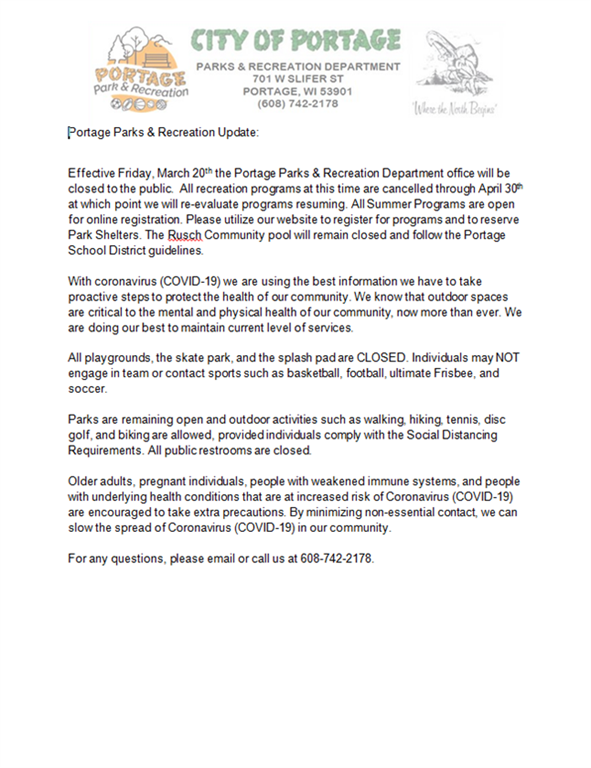 2020 Activity Guide
It's here! Our
2020 Activity Guide
shows you all of the great programs, events, and swim lessons that our department has to offer!
Registration for our Summer Programs will begin on Monday, March 30th, so be sure to set up your online accounts ahead of time!
Pool Closure Extended - Thursday, March 26, 2020
Due to the closure of the school district, the Rusch Community Pool will remain closed until further notice. We will update this post and our schedules if any further changes are made.
Park Update - Wednesday, March 25, 2020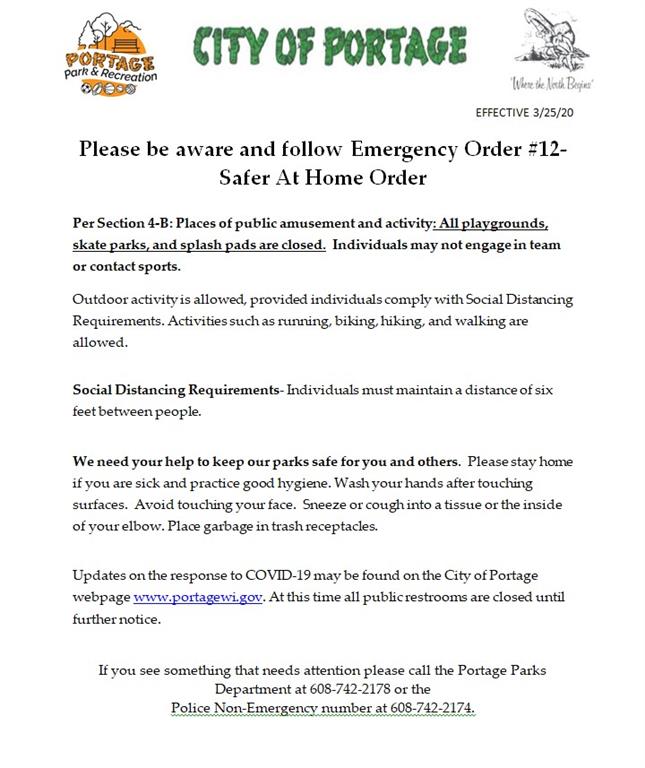 Lifeguard Certification Course
Looking for a great summer job? Join our Lifeguard team and help at Silver Lake Beach and the Rusch Community Pool!
We are offering a discounted Lifeguard Certification Course this May for anyone interested. Registration is now open, so reserve your spot today!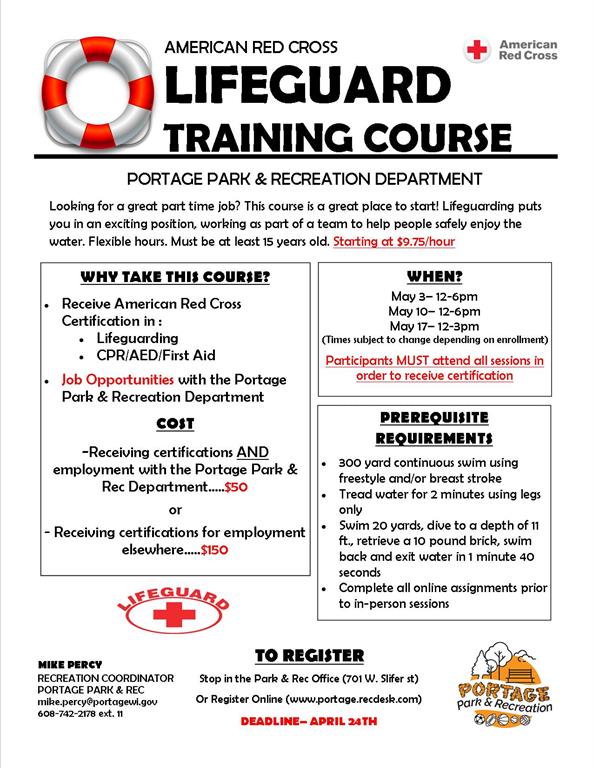 2020 Flea Markets
Be sure to check out our Flea Markets this summer! If you're interested in being a vendor, please contact our department!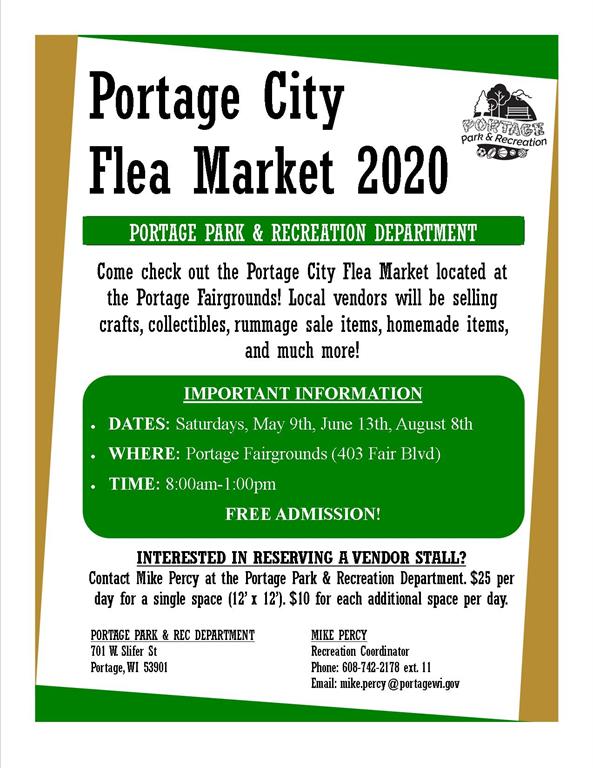 Summer Jobs 2020
We are currently accepting applications for our summer positions at the Park & Recreation Department. There is a wide range of jobs available, so be sure to check out our Employment tab at the top of the page to see the different descriptions!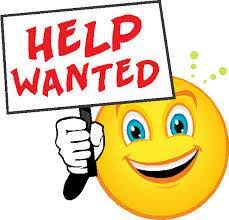 Comprehensive Outdoor Recreation Plan
CLICK HERE to view our updated Comprehensive Outdoor Recreation Plan (adopted July 2019)