2022 Park Shelter Rentals
Reservations for Park Shelters in 2022 will open on our website and at our office on Tuesday, January 4th. Please select the 'Facilities' tab at the top, and then select 'Park Shelter Rentals' to view all of the facilities that we have available for your next Reunion, Graduation Party, Birthday Party, or Picnic!
*Please note that in order to reserve a Park Shelter on our website, you will need an account. If you don't already have an account with us, please create one by selecting the 'Log In' button on the top of the page, and then 'Create Account'. New accounts may take up to 24 hours to be approved, so please plan accordingly.
Milwaukee Bucks Tickets - Monday, November 8, 2021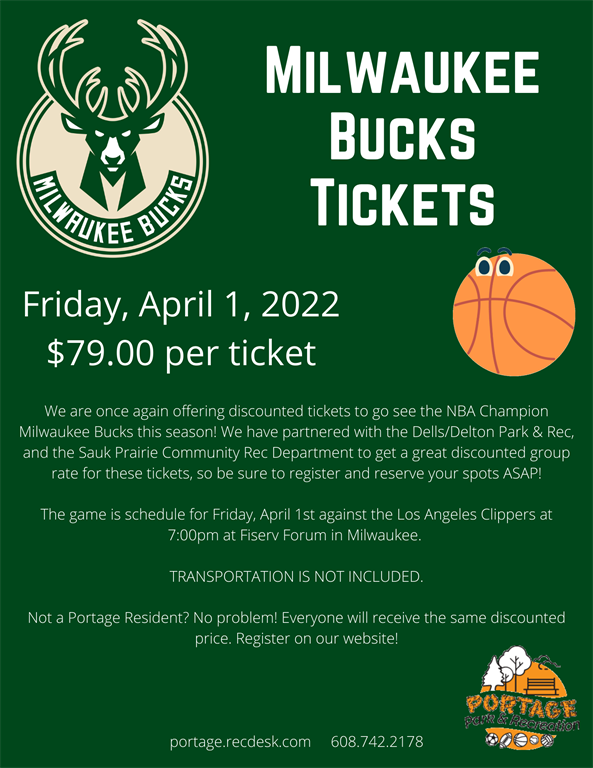 Call From Santa
Would your child like to receive a call from Santa this Holiday season? Fill out one of our forms (
click here
) and return it to our office by Sunday, December 5th and our volunteer Santas will call your little ones on Monday, December 6th to help get them in the Holiday Spirit!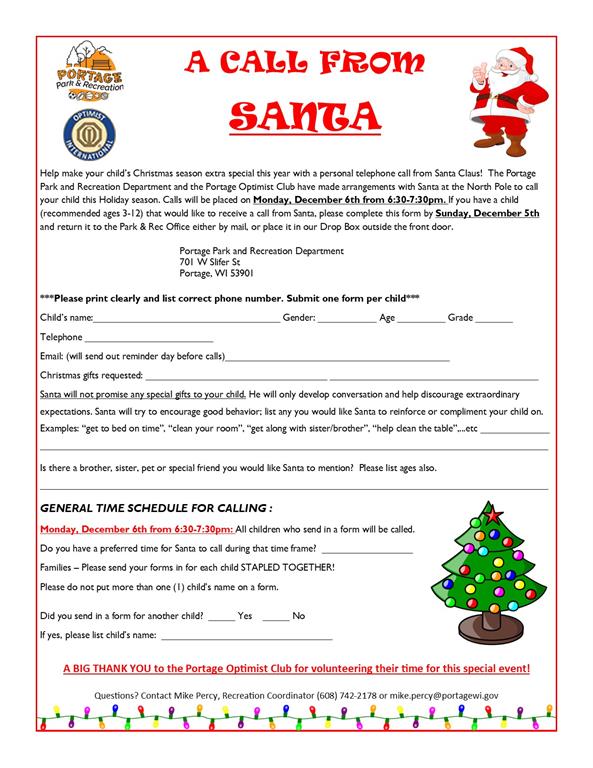 Pauquette Park Beasley Pavilion
The brand new Pauquette Park Beasley Pavilion is now open for reservations!
This shelter will be part of our Tier 1 pricing structure:

Weekend (Resident)- $52.75
Weekend (Non-Resident)- $73.85
Weekday (Resident)- $42.20
Weekday (Non-Resident)- $63.30
Planning any graduation parties, birthday parties, reunions, weddings, etc? Check out our full list of Park Shelter Rentals on our website under the facilities tab, park shelter rentals.
Special thank you to the Portage Service Club Association for their fundraising efforts to get this new pavilion built!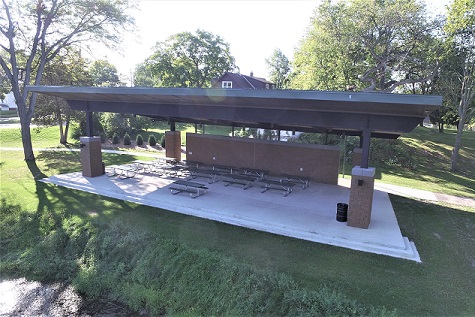 Fall/Winter Activity Guide - Friday, August 20, 2021

CLICK HERE
to view our Fall/Winter Activity Guide and see all of the great programs and events we have coming up!