Brewer Game Tickets
Join us on the Johnsonville Party on Memorial Day (May 31) as the Brewers play the Detroit Tigers!
Tickets are $45 per person, and include a buffet throughout the game, as well as two complimentary drink tickets. Kids receive unlimited soft drinks, and must accompanied by an adult. Transportation not included.
Pauquette Park Ice Rink Update - Friday, January 22, 2021
We are currently attempting to flood the ice rink at Pauquette Park. Please stay off the ice while the water freezes. We will post when the ice is safe and ready for skating. Thanks for your patience!
Pauquette Park Beasley Pavilion
The brand new Pauquette Park Beasley Pavilion will open for reservations beginning next Monday, January 18th on our website (portage.recdesk.com)
The first available date for renting this beautiful new shelter will be July 2nd, 2021. We need to finish a few items on the shelter this spring, as well as allowing time for grass to grow around the area.
This shelter will be part of our Tier 1 pricing structure.

Weekend (Resident)- $52.75
Weekend (Non-Resident)- $73.85
Weekday (Resident)- $42.20
Weekday (Non-Resident)- $63.30
Planning any graduation parties, birthday parties, reunions, weddings, etc? Check out our full list of Park Shelter Rentals on our website!
Special thank you to the Portage Service Club Association for their fundraising efforts to get this new pavilion built!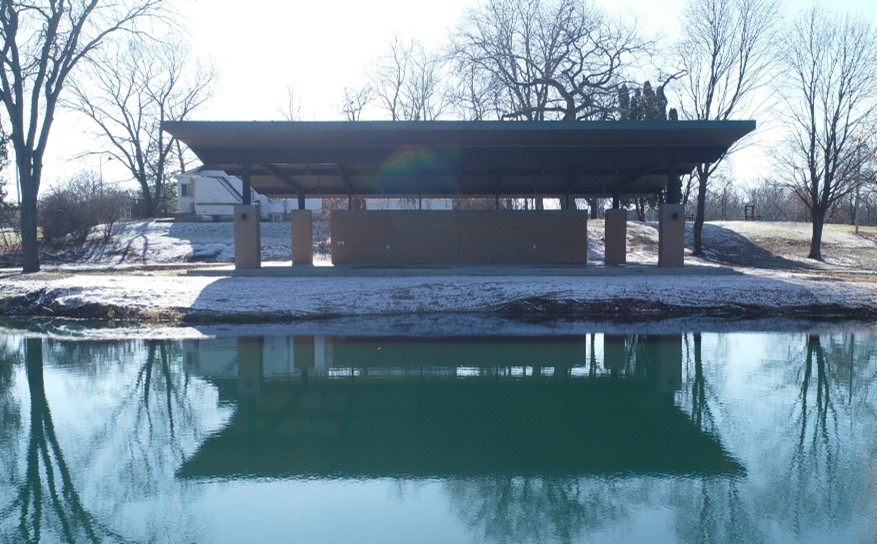 2021 Shelter Rentals
Looking to rent a Park Shelter for your event in 2021? Park Shelter Rentals will be available beginning January 1, 2021 online. Our office is closed due to COVID-19 protocols, so reservations must be made online until further notice.
To look through our Park Shelters, you can select 'Facilities' at the top of this webpage, and then select 'Park Shelter Rentals' from the dropdown list.
*The new Pauquette Park Pavilion will not be available to rent at the start of 2021. We will announce when that is available and ready for rentals*
2021 Karate Program - Wednesday, December 23, 2020
Check out our
2021 Karate Program
! Registration opens on Monday, December 28th. All registration must be complete on this website.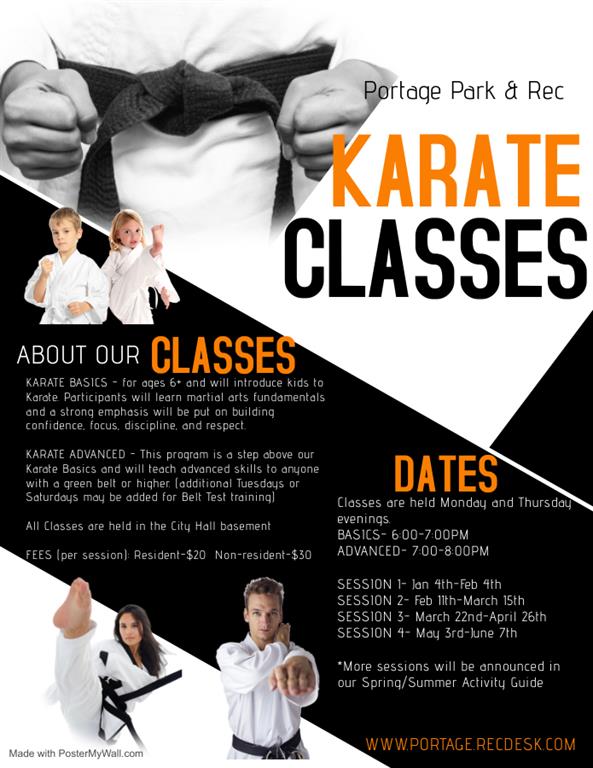 Dog Park Passes - Monday, December 21, 2020
NEW IN 2021– All dogs registered in the City of Portage (Application Here) will have unlimited access to the City of Portage Dog Park.
If your dog is not registered in the City of Portage, you will need to either purchase an annual Dog Park Pass at City Hall, or pay the daily fee using the drop box/envelopes at the entrance of the Dog Park.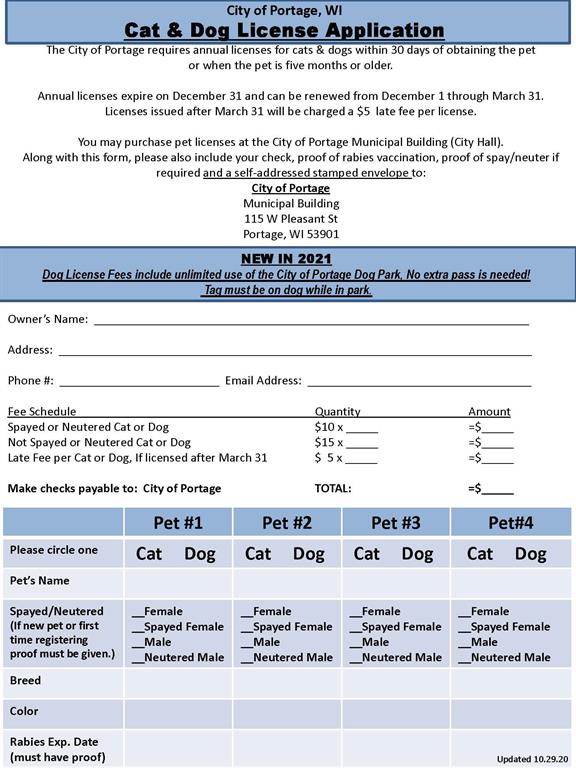 Lobby Closure Information - Thursday, November 19, 2020